RECENT REVIEW

SHINDIG! Magazine, May/June 2010, page 75, by Jeanette Leech
KUNG FU KITTY ~ Original Soundtrack Recording CD
ARTIST: Marianne Nowottny
LABEL: Abaton Book Company
---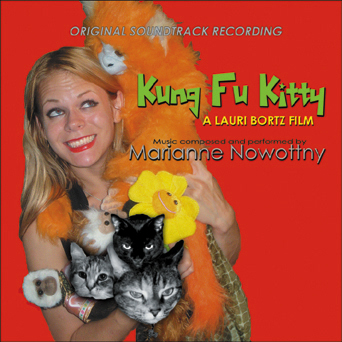 Abaton Book Company CD release
"Yes, you can stop fretting: the wait is over. There's finally been a version of the Biblical story of Exodus enacted by cats.
Kung Fu Kitty
, the film and book (available separately to the CD), is one of the reasons why I love the small presses and their cinematic wing, the shoestring-budget short film. It's heartfelt, cheap and eccentric, and about as niche as they come. But what shouldn't be kept niche is the subtle, complex soundtrack by Marianne Nowottny. This lady has been making excellent – and hugely varied – albums for years, including 2002's carnivalesque
Illusions Of The Sun
and the more recent pop-orientated
What Is She Doing?
. Here, Nowottny blends a grassy outdoor feel with music-box simplicity and twangy Eastern strings to produce a genuinely atmospheric record that works even more effectively outside the film. For fans of Colleen or Laurie Anderson, as well as those who appreciate Bjork's avant-garde tics."
Jeanette Leech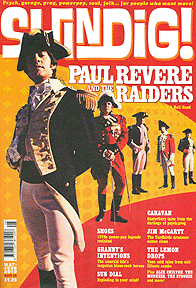 SHINDIG! Magazine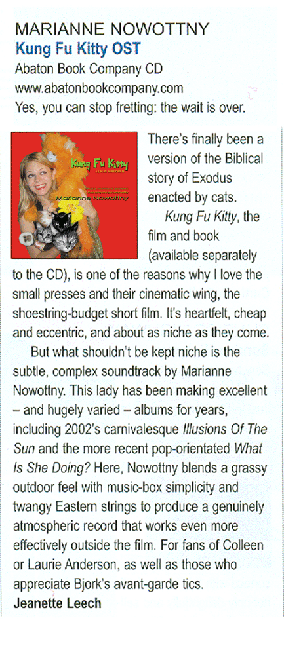 "Shindig! is an excellent magazine that all listeners of the Freakzone will love"
Stuart Maconie, BBC 6Music
Click
here
for all the information on
Kung Fu Kitty
!!
---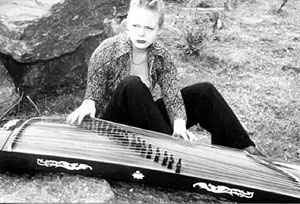 Marianne Nowottny redefines the medium, with melodies that swoop and dip like butterflies to underscore her enigmatic reflections.
- Bernard Stollman of ESP-DISK, New York City, 2002
Recorded by Mark Dagley and produced by Lauri Bortz, this soundtrack was composed and performed by Marianne Nowottny, using a variety of Chinese string instruments, including the zhang (a 21-string zither), the "magic dragon" four-string banjo, various gongs, cymbals, flutes and bells. Layered throughout are Nowottny's signature keyboard fantasies, voice, electronics and sound effects, producing an audio journey to a mystical and distant land of many moons ago.Marianne Nowottny has long explored dense multi-tracked compositional elements in her avant-pop songs and instrumental tracks. The score of a children's film serves as a natural showcase for the numerous possibilities her work presents.

Have a listen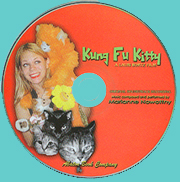 Download the entire album, or just one track from iTunes:
Buy this CD release in the US & Canada:
Buy this CD release, all other International:
For more information on Marianne Nowottny visit her website: HERE