Dream Magazine Issue #4, pg.80 Review of Julia CD-R by George Parsons
---
Julia Vorontsova

Abaton #0010

5 song CDR release by Julia Vorontsova. All songs in Russian





Julia CD~R

12/2003


Limited Edition


$5.00

---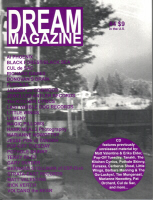 Dream Magazine Issue #4, pg.80 Review of Julia CD-R by George Parsons
Dream Magazine #4. Includes a free 15 track cd compilation with one track by another Abaton artist, Marianne Nowottny. 112 pages, squarebound, with CD. Lots of pictures and extensive interviews, images, reviews and features.
Dream #4

$10.00 includes postage in US & Canada

---
Julia Vorontsova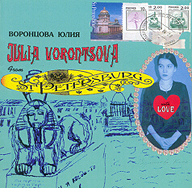 Abaton #011
Debut CD release by Russian singer/songwriter Julia Vorontsova

From St. Petersburg With Love

Order this item now for $14.00.